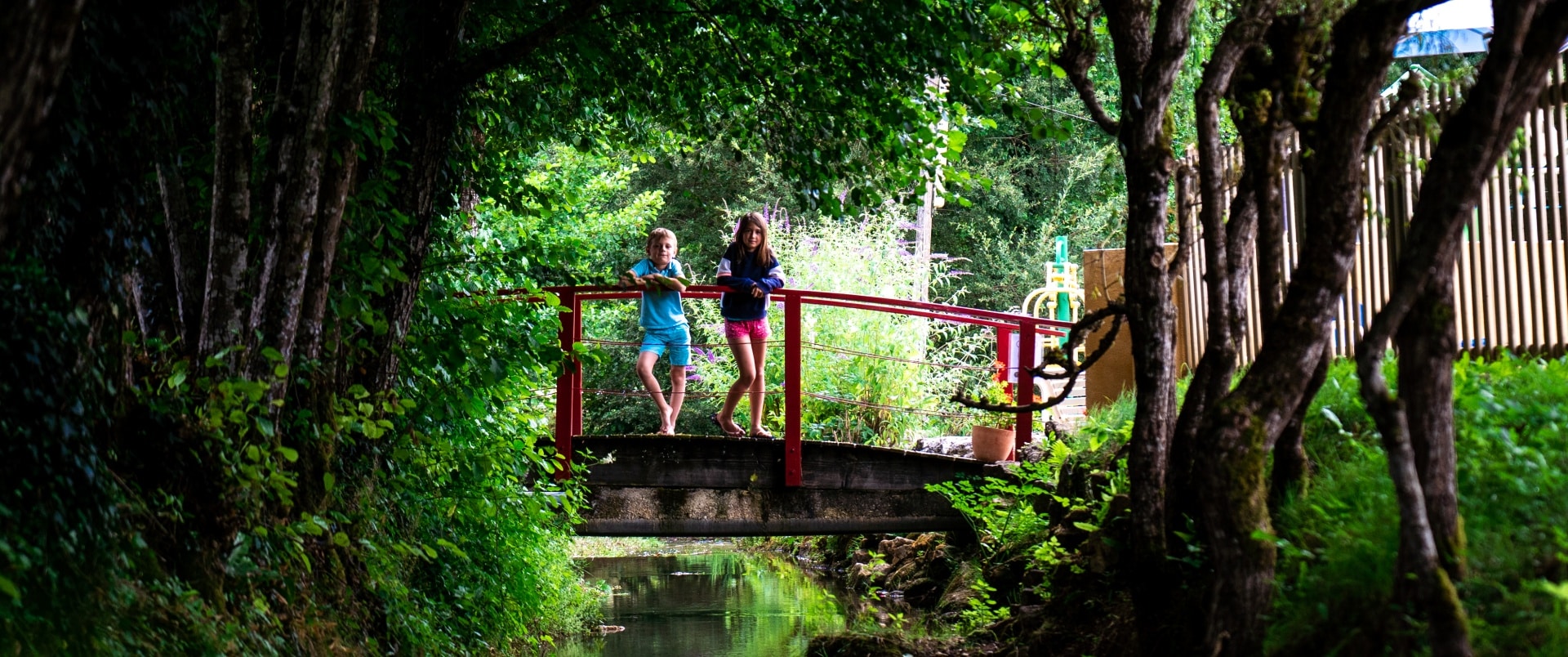 The services of your campsite in Dordogne
Gourmet local cuisine
Friendly guinguette
Salad, burger, fries…
Pizzas and burgers to go
The guinguette
The richness of our region and its conviviality are to be found at the bar-restaurant.
In high season, we welcome you for the evening service from 7:30 pm to 9:30 pm
Read more
The opening hours for drinks, pancakes, waffles, ice cream are 8am-12pm and 2pm-24pm.
At the time to come to seek its baguette, drop by to taste a black coffee or at the time of the snack, come to taste pancakes, waffles, ice creams…
In the evening, after a beautiful day crisscrossing our beautiful Dordogne, relax at the bar-restaurant. We propose you dishes to taste on the spot but also pizzas and burger to take away.
Try our plancha tables for a great moment of conviviality! (On reservation)
GROCERY STORE
From small stalls to regional products, our grocery store welcomes you.
Every morning, you will find the baguettes and pastries you ordered the day before!
Laundry
In the sanitary area you will find two washing machines and a dryer. Tokens are available at the grocery store
Rentals
We offer a rental service (to be booked at the same time as your rental):
Sheets and towels
Baby high chair
Folding baby bed
45/50l fridge for bare pitch (attention the fridge must be in a covered environment (awning, tent)
Do not hesitate to contact us for availability
WIFI
Wifi is available on the campsite. Its quality depends mainly on the number of connected devices, the temperatures that affect wifi transmissions, your security devices and your operator.
The fiber arrives in Tamniès and should be operational in 2023.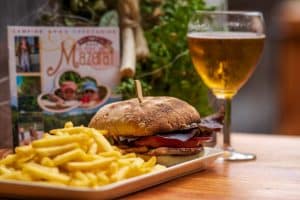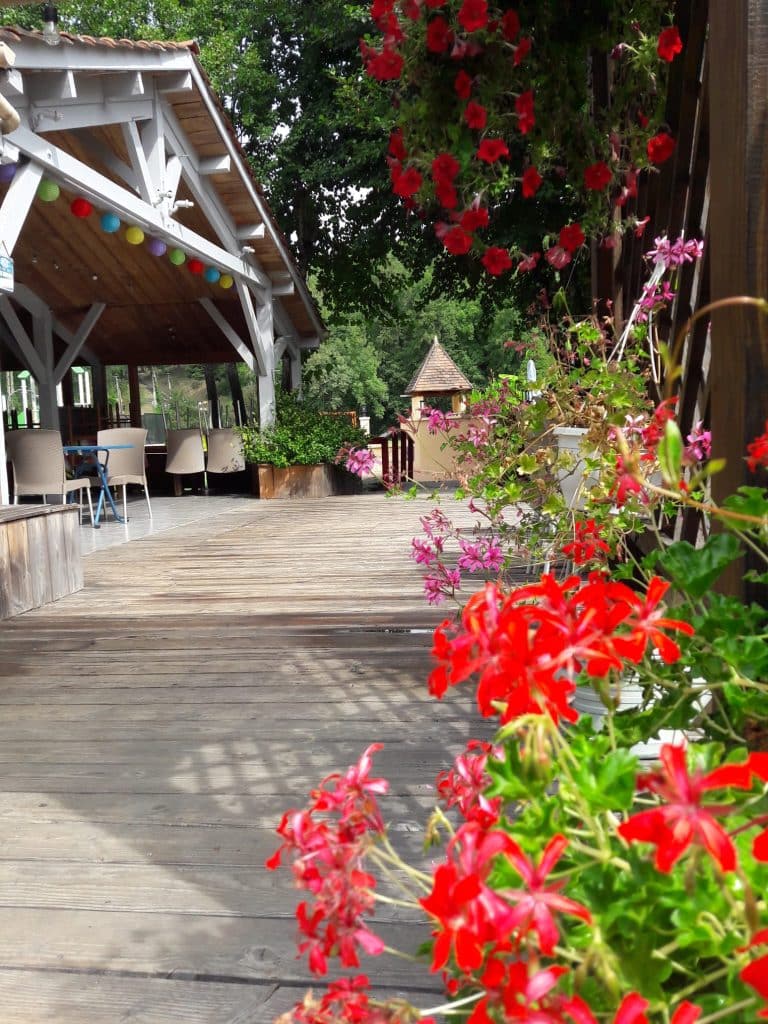 Want to be respectful of nature
Water is precious!
A water leak, a leaky faucet!
Let us know. Be careful not to let the water run unnecessarily. For reasons of environmental protection (proximity of the stream and the water table), car washing is prohibited.
Visit differently!
Take advantage of our beautiful nature to leave your car on site.
At the reception desk you will find information about mountain bike rental and walking tours from the campsite.
Sorting is not rocket science!
Let's sort our recyclable, green and hazardous waste.
Use the sorting guide.
Be brilliant!
Be sure to turn off the lights as soon as you leave your rental
Turn off the heat when you open the windows.