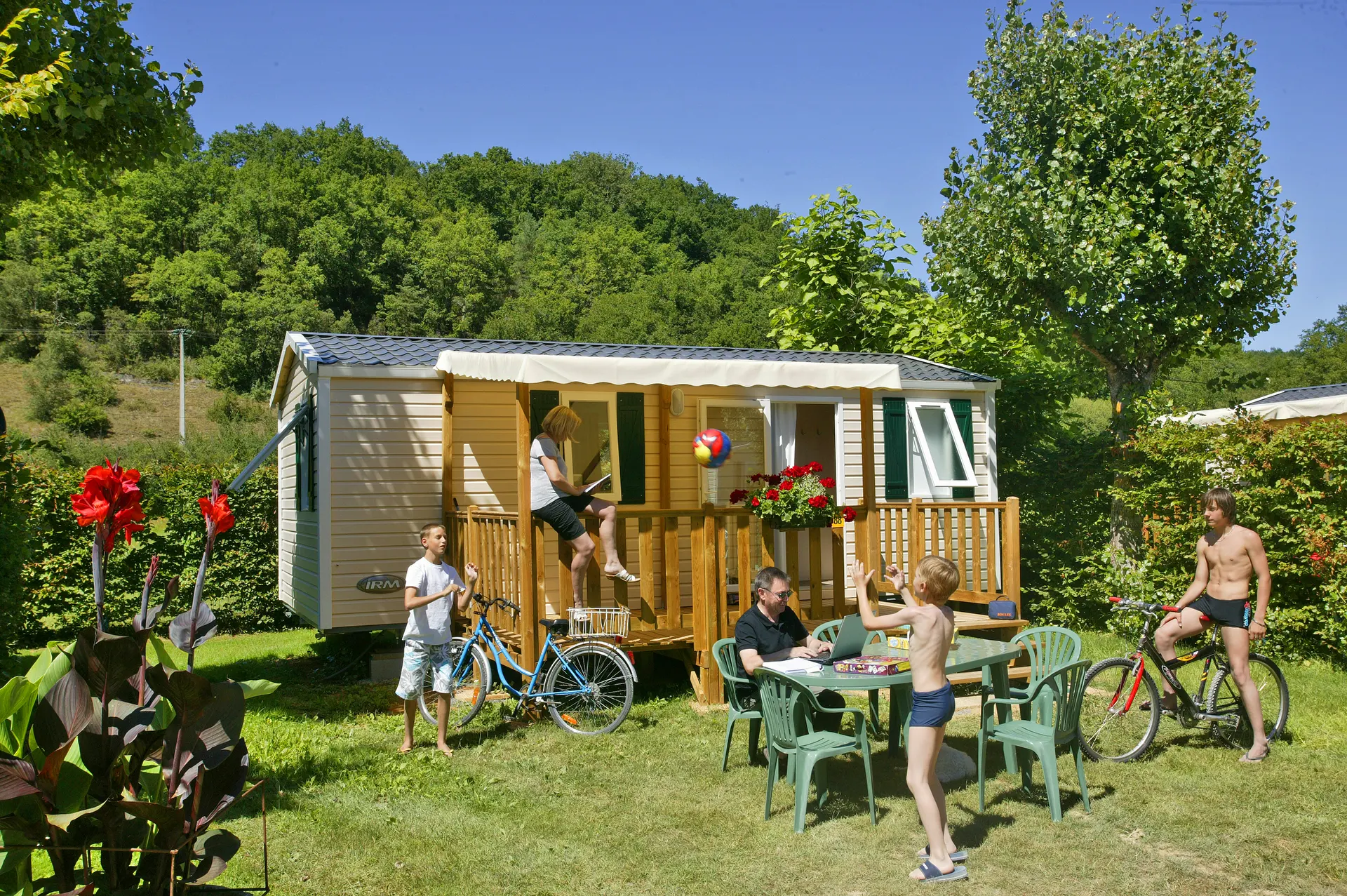 A campsite near Sarlat
Family vacations in a campsite near Sarlat
Located 12 km from Sarlat la Canéda, the capital of the Périgord Noir, our campsite le Pont de Mazerat in Tamniès is designed for lovers of nature, sun and relaxation.
Enter the musical world of the Beunes, small streams that meander in and around the campsite, admire the sparkling ponds typical of the region and finally contemplate the green forests natural belt of the campsite.
To come to the Camping le Pont de Mazerat is to enjoy a warm, simple and rejuvenating break.
Mobile home rental at the 4 star campsite
2 to 8 persons
Equipped kitchen
Sanitary with separate toilet
Terrace
Without TV
As a family, as a couple or with friends, with or without children, spend a convivial vacation in one of our comfortable mobile homes.
Enjoy your stay in the Périgord in the calm and in the middle of nature.
Choose a moment of relaxation on the terrace, an activity with the children, an improvised barbecue with the neighbors… The vacations are starting!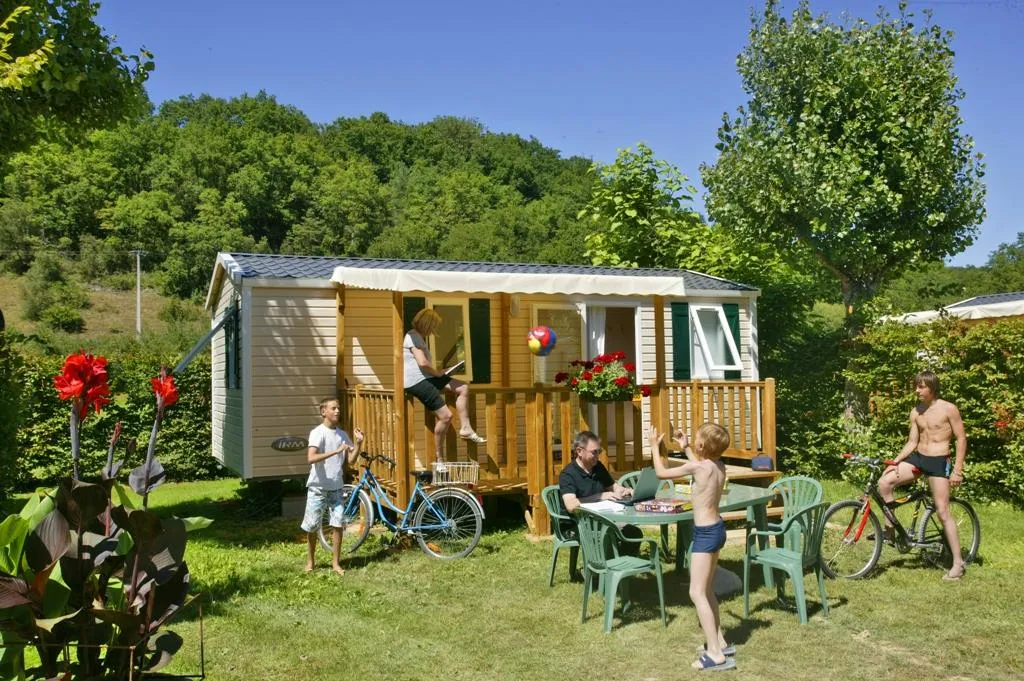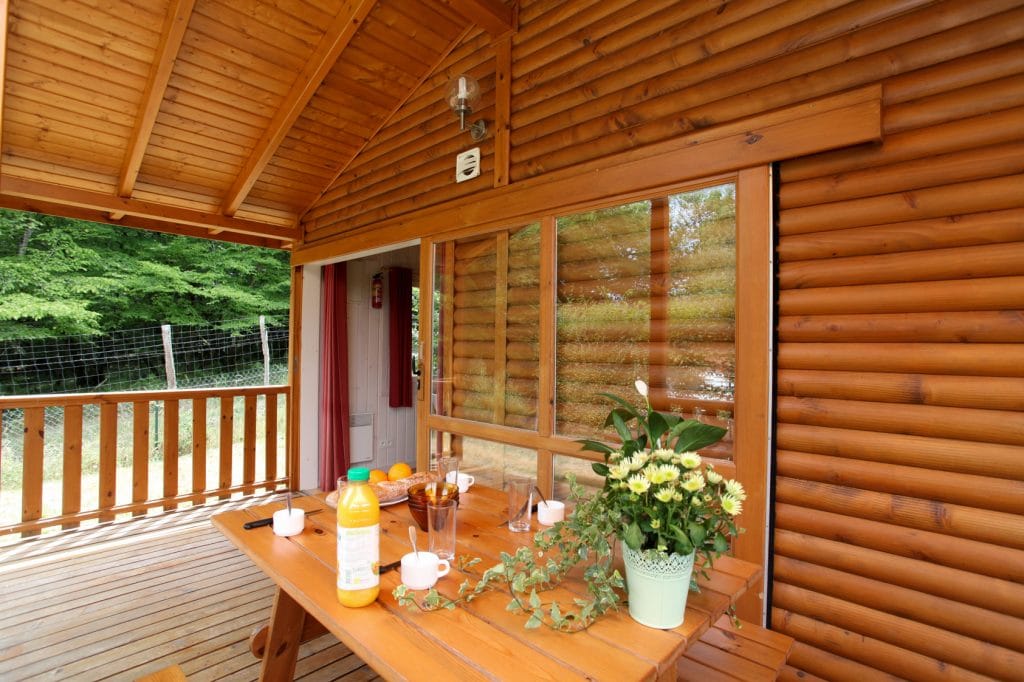 Vacations in a chalet in the Perigord in Dordogne
2 to 5 persons
Equipped kitchen
Sanitary
Terrace
Without TV
Nestled in its green setting, between the Dordogne and Vézère valleys, our campsite near Sarlat, offers you a chalet to live in harmony with its environment
Leave the hustle and bustle, the noise and enjoy your terrace, your own moments. Long live the vacations!

Unusual accommodations near Sarlat :
1 to 5 persons
Equipped kitchen
Terrace
Nature & Comfort
Without sanitary facilities & without TV
Want to try glamping? These accommodations have the same spirit and atmosphere as the camping but with comfort and originality!
Canvas huts: made of wood and canvas, with a terrace and outdoor living room, you have an interior space arranged in three parts (two for the night and one part equipped with a kitchen with water, without sanitary facilities or TV). They can accommodate 5 people (1 double bed and bunk beds, 1 single bed)
Read more
Safari tents: all made of canvas with wooden uprights, they have large interior and exterior spaces. The kitchen area is equipped with a fridge, cooking plate, dishes etc. They can accommodate 4 people and an extra bed (without sanitary facilities or TV)
The Coco Sweet : cosy atmosphere, for these tents for 4 persons with a kitchenette, without water and without sanitary facilities or TV.
The Tit'home : it's the mobile home spirit on the night side (two bedrooms in a space with partitions and doors) and the tent spirit on the kitchen and terrace side. For 5 people, they have a private toilet. Without TV.
Live with a free spirit!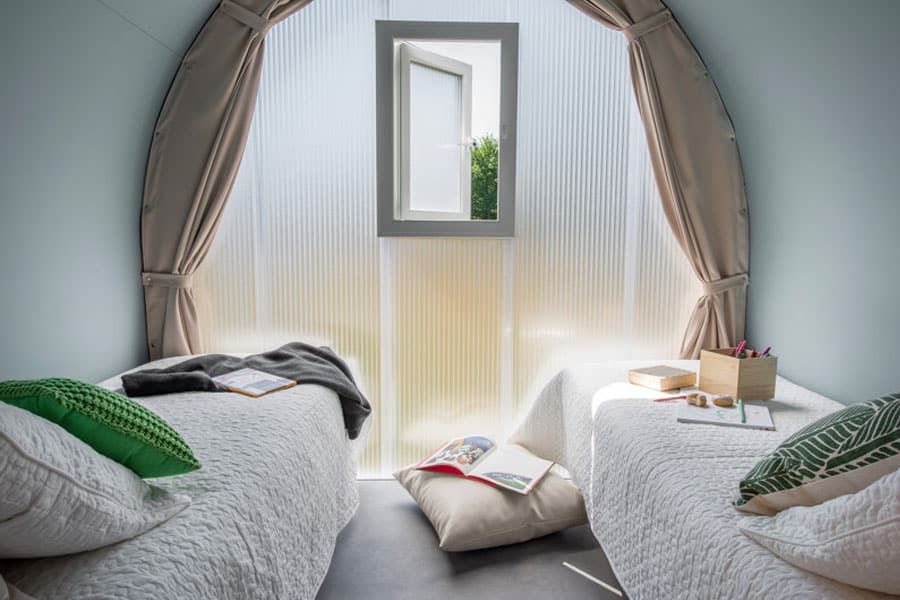 Group vacations in Dordogne
Organize your gathering in a campsite in Dordogne adapted to groups and spend your vacations in Perigord with a free spirit.
Located in the heart of the Perigord, within a radius of 30km, you will find all the prehistoric sites and picturesque villages. The campsite Le Pont de Mazerat is a perfect starting point for group trips, to get together or for a road trip.
To discover the Périgord Noir, take the small roads. You will always find at the end of a bend, after a hamlet a beautiful landscape, a magnificent house with a lauze roof, a beautiful landscape to make the perfect photo.